Electro Harmonix 6SN7 Purchased in 2005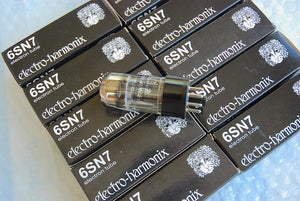 We bought these Electro Harmonix 6SN7 tubes in 2005 from its US distributor in the box of 100x.  100 tubes are available for those people who need affordable tubes to bridge the time gap before Sophia Electric's new production becomes available.
Price: $49.99 per tube with 30 days warrant y.  When you order two tubes, we will supply you two matched tubes.