GE106: Vintage GE 6SN7 matched pair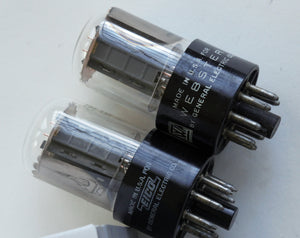 Two GE 6SN7 matched tubes -- one matched pair, tested at 95% 95%. One tube was made for EICO by GE and the other was made for WEBSTER by GE. 
Price: $119.99 per tube or $239.99 for both tubes with 30 days warranty .