Shuguang 845B Carbon Plate tube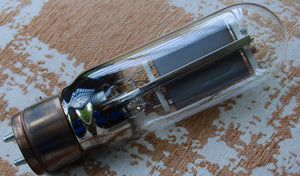 Sophia Electric once used these tubes as stock 845 tubes for Sophia Electric 845 amplifier.  We did QC in Virginia, USA..  All tubes are tested and matched .  Limited pairs are in stock.
Price is for one tube with 30 days warranty.  When you order two tubes, we will ship you two matched tubes.